guia
gali
DAC Group
Responsive Microsites
User Experience Design ∙ User Interface Design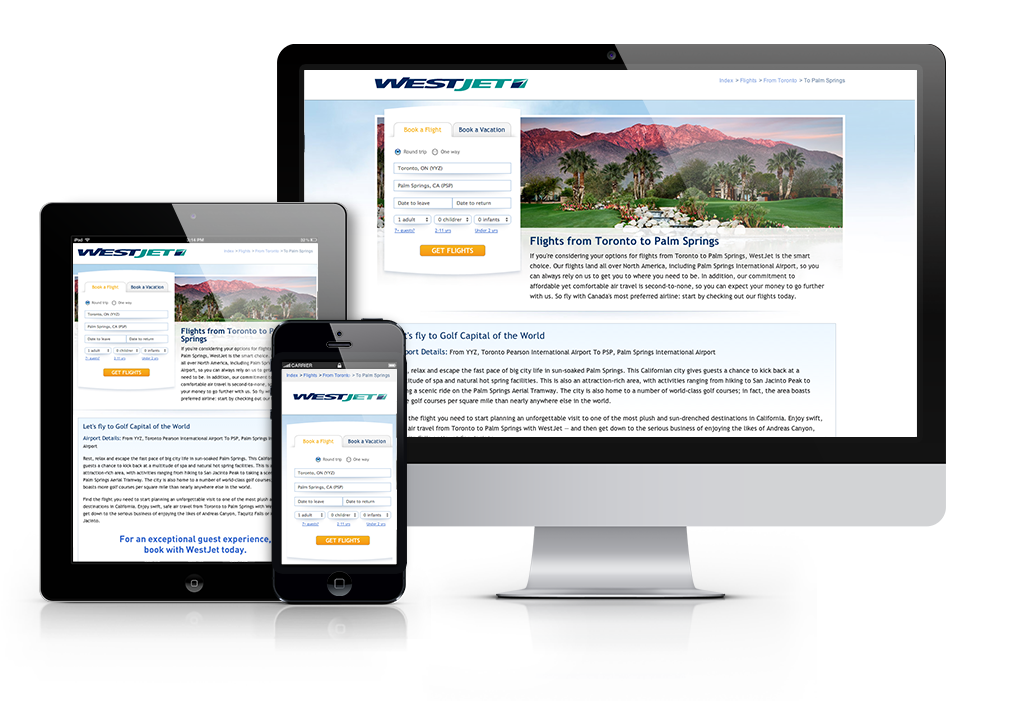 Challenge
Design SEO and geolocation-driven landing pages and microsites optimized for conversion through phone calls or form fills. These microsites were designed for various clients like WestJet, Macy's, and Sylvan to name a few.
Process & Solution
For directional marketing pages, we begin with low-fidelity wireframes that blocks the section for interchanging copy, CTAs, images, etc. The design and functionalities included in the wireframes may change depending on the client's the objective, whether it is to push visitors to the client's site (WestJet) or create a seamless transition from browse to purchase (Macy's).
Once wireframes are approved, I start with a couple of hand sketches to create options for the client. Once the options are narrowed down with the creative director, I turn the options to high-fidelity mockups, which are then presented to the client. Once a direction is approved, the rest of the pages are designed and shared with the creative director and developers for feedback.